FREQUENTLY

Asked Questions
Q: How do I place an order?
A: You may click on the printable order form to the right and fax or mail it. The printable order form is in Adobe Acrobat format. If you don't already have Acrobat Reader installed on your computer, you can get a free copy at Adobe's web site by clicking the Adobe Reader image beneath the order form.
You may place an order by phone or fax: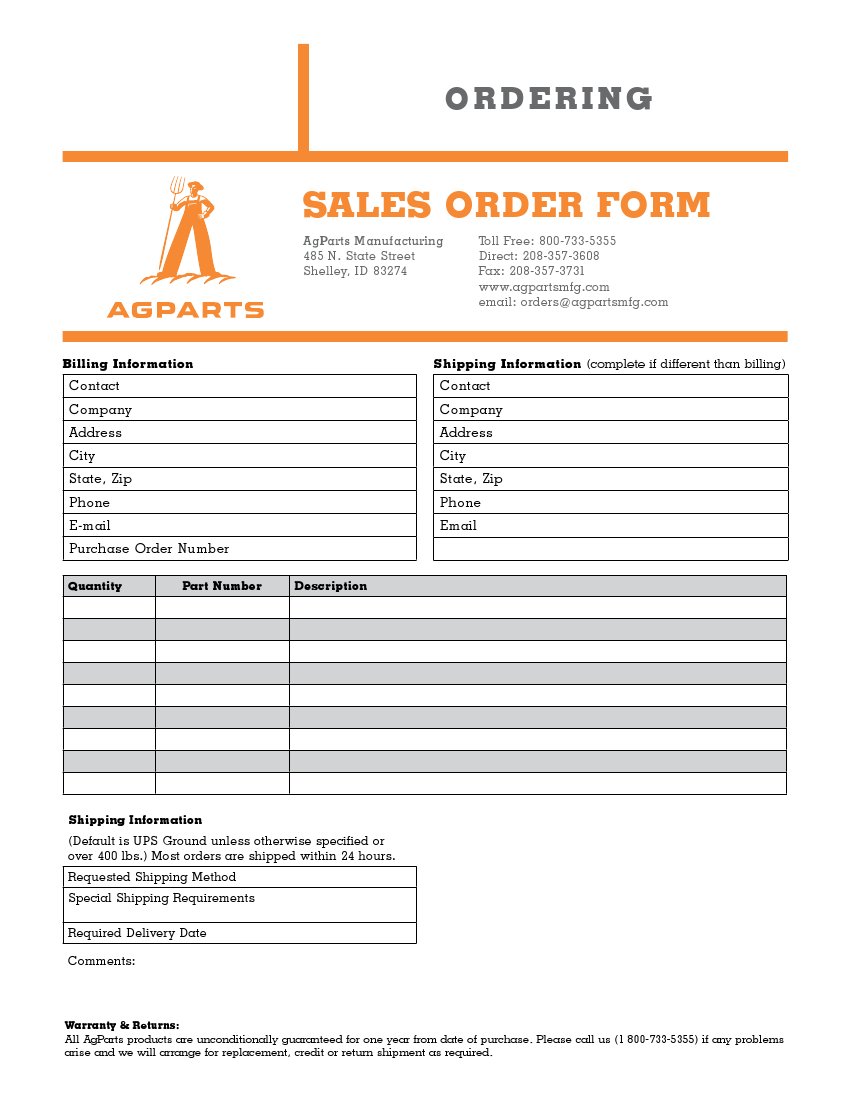 800-733-5355 Toll Free
208-357-3608 Direct
208-357-3731 Fax
Written orders may be mailed to:
AgParts Manufacturing, Inc.
485 N. State Street
Shelley, ID 83274

Click this image to get Adobe Reader
Q: How do I contact AgParts?
A: We may be reached by phone at 1-800-733-5355 or 208-357-3608. Our office hours are weekdays 8am to 5pm mountain standard time. Our fax number is 208-357-3731. You may also contact us via e-mail.
Q: What is your product lead time?
A: Most products are in stock, and ship the same day the order is placed.
Q: Can you make parts to meet my requirements?
A: Yes, our engineering department is eager to design and build new products to meet specific customer requirements.
Q: What products no longer exist?
A: This link will take you to a listing of products that have been updated.
Q: I don't see my question on this list.
A: E-mail us and we'll do our best to answer your question.